QR Codes For Yoga Studio Business
Yoga studios often revolve around providing classes and related services to clients who want to release stress. From traditional hatha and vinyasa to aerial or hot yoga, this business model has everything you are looking for. 


The yoga industry, however, is also
greatly affected by the pandemic
, forcing it to adapt to new technologies to better serve its clients. One tool that has proven useful to help them overcome the challenges they are facing is QR codes. 

Keep reading as we discuss the benefits of using QR code for yoga studio business and practical tips to maximize the results it can give. 
Benefits of Using QR Codes in Yoga Studios
With the rise of digital technology, there is no question that QR codes have shot up in popularity in recent years. This two-dimensional barcode is a convenient marketing tool that opens many opportunities that go beyond contactless transactions. 

In this section, we aim to discuss each of the benefits of QR codes and how yoga businesses can use them to attract more clients. Let's take a close look!
Improved Client Experience and Engagement
For instance, they can employ it in their website or
marketing materials
to direct clients to their service information. 

Now, we know that just sending them to a page with text, wouldn't do much to improve their experience. But keep in mind that dynamic QR codes can be used to store any type of multimedia content – that's where you want to maximize its features. Use QR codes to store videos and images about your classes or short-form tutorials on how they can do yoga at home. 

You can also use dynamic QR codes like the following:
Offer access to class schedules, pricing and instructor bios. 
Provide studio virtual tools and free videos for home yoga practice.
Direct clients to class check-in and membership purchase page
Reduced Contact and Enhanced Safety During the Pandemic

Using dynamic QR codes is helpful to allow contactless transactions and communication with clients. You can use it to display safety guidelines and protocols for classes and enable clients to make reservations and purchases online. 

By doing this, yoga businesses can ensure that all their clients and staff are protected. 
Increased Efficiency in Operations and Marketing Campaigns
Another benefit of using custom QR codes is to streamline operations and your marketing efforts. 

For example, you can generate QR codes and use them to track attendance and manage class schedules without manually searching for them.

QR codes can also be used to promote special events and workshops online. You can attach them to your marketing materials to encourage clients to interact with your business. 

You can create QR codes for your yoga business with QR Code Generator Hub. This software allows their users to make customized QR code designs to match their branding. Aside from this, they also have unlimited scanning and free tracking. 
How to Create Dynamic QR code for Yoga Studio
Unlike static QR codes, you can use dynamic QR codes for your Yoga studio in many ways. Moreover, it offers more flexibility, allowing you to constantly make changes to the embedded content compared to a static QR code.

Here's a simple guide to creating your own QR code with a personal touch with a free QR code generator:
Step 1:
Start to create dynamic QR codes by opening up your default web browser. In the search bar, type in "
QR Code Generator Hub
" and hit Enter.

Step 2:
Once you're on the website, keep an eye out for something called the "Target" panel. Give it a click, and among the options that pop up, look for "URL" and select it.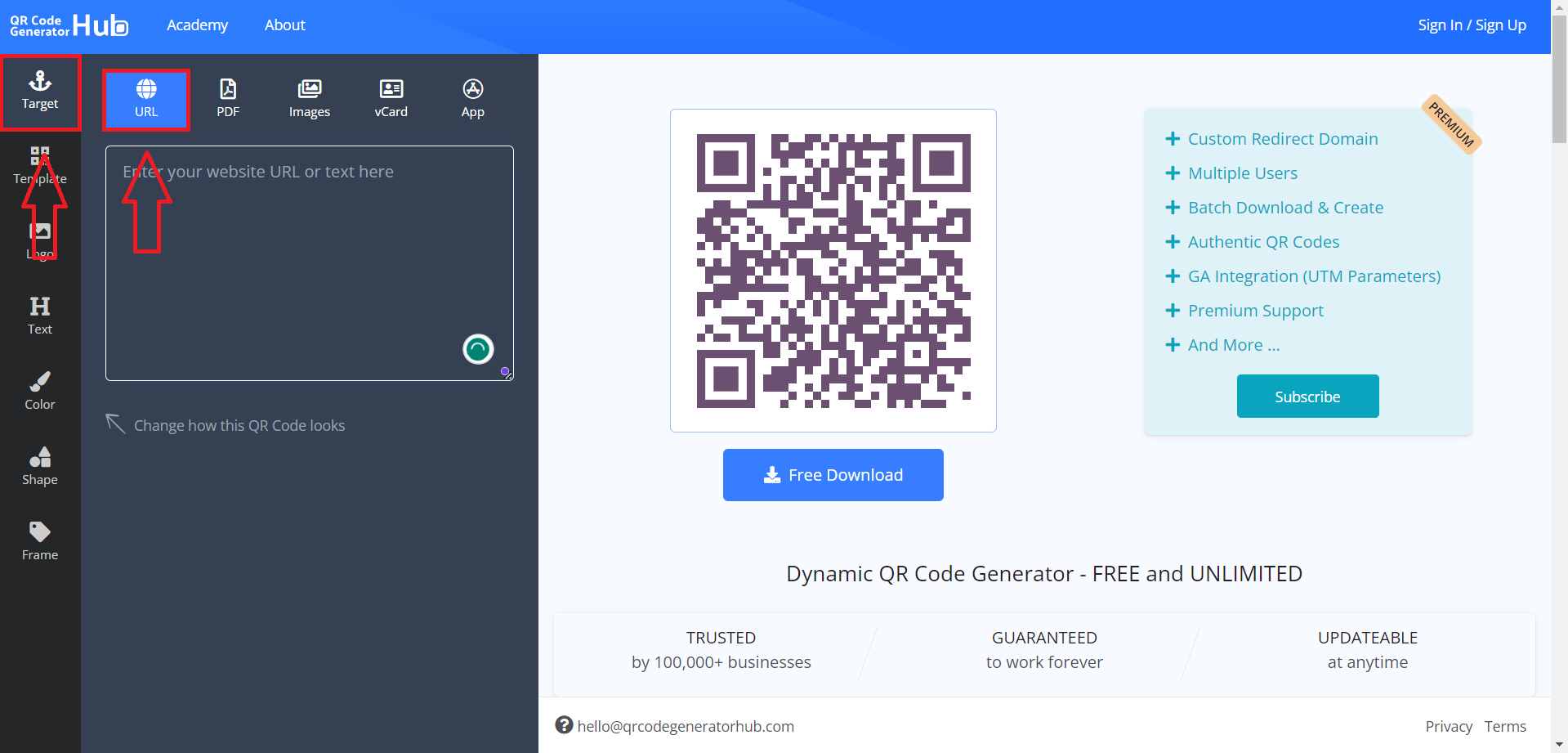 Step 3:
Now, in that URL option, you've got two choices. You can either type in the web address manually or just copy and paste the link to your yoga store or
social media page
.
Step 4:
Got the link in there? Great! Let's make your QR code stand out. Look for ways to customize it. You can add your own logo, play with colors, throw in some text, give it a fancy frame, and even pick a cool shape.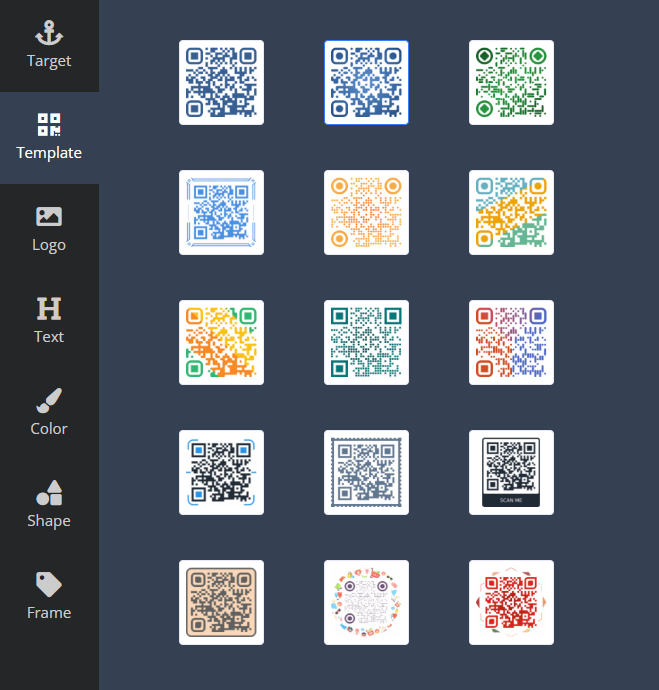 Step 5:
Once you're satisfied with your work, it's time to wrap things up. Find that "Free Download" button—it's your ticket to generate QR code for your device.